5 tags
...
I keep thinking of subjects I might like to write about. And then I cowardly decide that I have no interest in exposing that part of my consciousness to the internets. And then I wonder what changed. I used to enjoy writing.  Now I type sentences and then delete them. And then re write them. And then google the words to insure I am using them correctly. I think my diction is correct, but even...
1 tag
Grandma
I knew something had to be wrong when i saw that my mom was calling me at 2:13 in the middle of her school day. She was crying and I just knew. As soon as I heard the news My hands started shaking. There was that lump in my throat where I couldn't swallow and I just wanted to vomit the contents of my stomach. I was able to type out an instant message to my boss letting her know and saying that I'd...
October Recap.
Social media is what I do. 8-5. Monday-Firday.  I miss blogging for myself. This is my quick recap of october so far.  I house sat/baby sat a 19 year old with special needs. hardest thing I have ever done. Ever. I got to see Death Cab for Cutie.  Oktoberfest with the friends for Corinne and Enoch's birthdays.  I started using Foursquare again. It's my competitive edge. I want to...
andy hull.
he is my favorite artist.  everything. every phase. every project.  manchester orchestra. bad books. right away great captain.  i just love it all. 
Day 15 - Another moment
i never said it would be 30 days of consecutive blogging..  this is me and 4 of my best gfs getting ready to go out in vegas.  that trip was insanity. there were 9 of us crammed into our hotel room. 
internets.
ok so i didn't have the internet at my house for about two weeks. and when all i do at work is sit on the internet it made it so i didn't really want to come home and go back on the internet.  so i got wayyyyy behind on reading tumblr posts. and i just took the last two day and read through all the posts i missed.  just wanted to explain why i was liking posts that were kinda old....
Day 14 - Your day in great detail
I'm going to do this about yesterday because that day is already complete. 12 midnight- game night at corinne's parents house with some awesome friends. 2ish- people started to go home and we got a major urge to go to dennys. we decided that dennys was an irresponsible choice and we would go in the morn, but enoch and john really wanted breakfast foods so corinne cooked a total of 10...
Day 12 - Your ex-boyfriend/girlfriend/love/crush
hah. thought about skipping this one. Ok, i have a crush on Michael Cera. not like an obsessive creepy one.. just every time i see him in something i want to become his bff and then fall in love. and i really do want to be friends first before the love.
Watch
realmengrowbeards: wet-nightmare: collegeandnavylife: sunflowergirrl: faggotspice: aconvoluteddisillusion: fumblrtamous: dereziarnaz: missxangela: eritreanqueen: A little backstory to this clip before you watch it: Will Smith's father abandoned him and his mother when he was a child, and when Will was finally getting into show business and making a name for himself, he...
Day 11 - The person you miss the most
since i only get one person i am going to pick abby.  abby lived across the hall from me our freshman year at cbu 5 years ago. she was one of the first people i met when i moved in. she was also the person who told me i should sign up for facebook.  our freshman year we had lots of fun adventures. and spent a lot of time in each other's rooms just talking late into the night. this...
"To me, I think about my duty is to praise God. I see it kind of like…I don't..."
– Aaron Weiss (via shouldofbeenafisherman)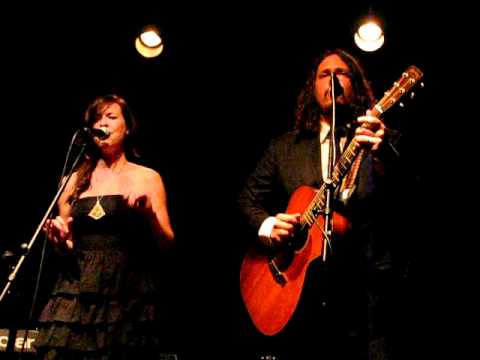 Day 9 - Something you hate to be asked about.
this isn't something that just came right to mind, i had to think about it a bit. honestly i still don't know what my response is. so i am just rambling and hoping that i will think of something that i can respond with. ok. i got it. i hate being asked my opinion on something if my opinion doesn't really matter to you. if someone asks me what i think of something i am usually...
a list of ten things.
1. i realized that when i switched around my tumblr appearance i forgot to update commenting capabilities. so now that is fixed. comment away! 2. i'm on the computer all day at work. when i come home i don't want to sit on the computer for hours and hours. so blogging gets neglected.  3. i'm still part time at my job, but i work a lot. and i love it. mostly. 4. cbu did not...
Day 8 - What you wanted to be as a child
I used to want to be a clown. or a magician. i know that's not the normal doctor, teacher, astronaut.. but i'm certainly not normal.  ps.  i really want to go to the magic castle. it's one of the things i realllllllllllly want to do in life. 
Day 7 - A moment
"a moment" what the heck does that mean?  Ok.. the moment i am going to write about is the moment that i realized that i need to just be myself and stop caring so much about what other people think. it was the summer before my senior year of high school. i had gone though an interesting friend-group transition and i was starting to realize how pointless it was to chase after...
2 tags
Day 5 - Favorite form of exercise
water polo. but the bummer about that sport is that it's never something casual. people don't just play pick up games of water polo. soccer is something you can play in the street all around the world. people will toss around a football. but no one ever casually plays water polo. i miss it. hiking.or even just going for leisurely walks. with friends or alone. in nature. these are...
Day 4 - Favorite television program
There are many a television program that I watch and it is hard to pick a fave. But I suppose I would have to say that my fave is How I Met Your Mother.  because how could you not love Lily and Marshall? 
veggies.
Lettuce grows, lettuce grows in neatly sectioned beds and rows but one day asked the gardener to be moved to where the eggplant goes "reason being, i must confess i adore her shining purple dress" as the eggplant listened in she wasn't offended but she wasn't impressed the potato called from underground "you've got it all turned upside down! does the rain that sent each spring anew to fall on her...
1 tag
Day 2 - A picture of you
that's me in the bottom right hand cell. these photos are from salvation mountain.
1 tag
Day 1 - Introduce yourself
My name is Rachel Elaina Weinstein. I am 22, but I will be turning 23 in about a month. I just graduated from CBU with a bachelors degree in graphic design and digital media and visual arts. After a consistant 17 years in school it feels so strange to be done. So far post-grad life has been good. I am currently working part time as an Account Coordinator for the Social Method, a marketing...
1 tag
30 DAYS OF MY LIFE.
Day 1 - Introduce yourself Day 2 - A picture of you  Day 3 - A picture of what you wore today  Day 4 - Favorite television program  Day 5 - Favorite form of exercise  Day 6 - A picture of your handwriting  Day 7 - A moment  Day 8 - What you wanted to be as a child Day 9 - Something you hate to be asked about. Day 10 - Favorite song of the week Day 11 - The person you miss the most Day 12 - Your...
past weekend.
empidgeon: Such a fun day! except for the salton sea. never again. But everything else was simply wonderful :)
Watch
TUMBLR ACCENT CHALLENGE  - Your name and username. - Where you're from. - Pronounce the following words: Aunt, Roof, Route, Theater, Iron, Salmon,  Caramel, Fire, Water, New Orleans, Pecan, Both, Again, Probably, Alabama,  Lawyer, Coupon, Mayonnaise, Pajamas, Caught, Naturally, Aluminium, GIF,  Tumblr, Crackerjack, Doorknob, Envelope. - What is it called when you throw toilet paper on a...
jury duty.
i am still on standby for jury duty. so that means that i could call in tomorrow eve and find out that i am dismissed and i don't get to go into the court. i know 99% of people would be happy if they were in my  position. but i am that 1% who likes jury duty.  i just think it's exciting to get to participate in our judicial system. and i like people watching. and i like downtown...
"Oh Lord, I do not know what to ask you. You alone know my real needs, and you..."
– Vasily Drozdov Philaret, c. 1780 - 1867
is it bad that when i have a biblical question my first instinct is to see what the internet has to say about it?   i mean i am coming at these quandaries with a prayerful attitude.. but should i go straight to the bible before searching the web?
There is no room in love for fear. Well-formed love banishes fear. Since fear is crippling, a fearful life—fear of death, fear of judgment—is one not yet fully formed in love. 1 john 4:18 There is no room in love for fear.
"Be who God meant you to be, and you will set the world on fire."
– catherine of siena